Oh man, I'm still reeling from last night!
I opened up the night for Jonathan Richman at the Great American Music Hall with my cast of stellar musicians last night and I have to say it was incredible!
The audience response was just...just...i'm running out of adjectives here....bubbly?! Can I use bubbly?
Anyhoo, I was not only very pleased with our performance—Angeline Saris on bass, Simon Rochester on keys, Dan Herrera on trumpet and special gues Emily Palen on violin, but Jonthan Richman's performance was completely fabulous. He had that the crowd right where he wanted them. And they loved every single minute. I know I'm gonna be at the next show, and so should you!
I hope all who attended last night had as much fun as we did! Photos and hopefully video will be up soon, so stay tuned for that! And until then though, here's a little teaser: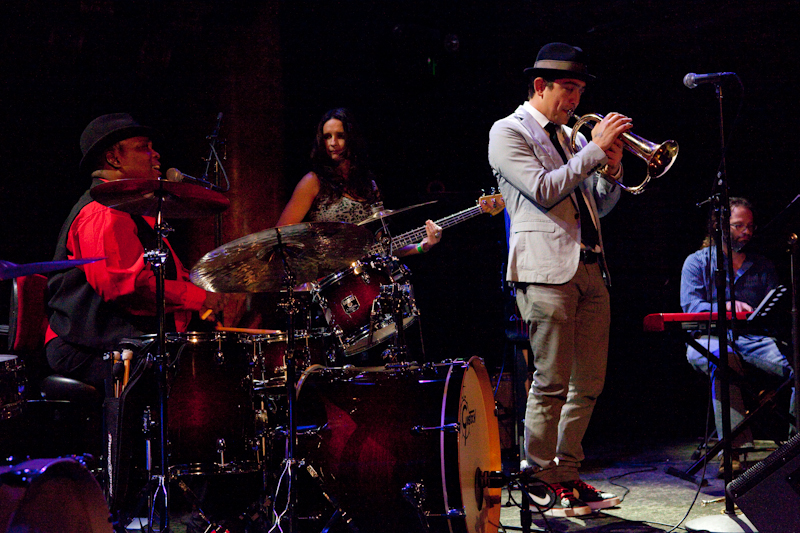 Until then, just in case you missed it, don't forget to check out my interview in Impose Magazine. This was a great way to prep for the wonderful night of Jontathan Richman with Tommy Larkins and lil' ol' me, Daria Johnson!
Hugs!
Daria
Daria Johnson "Week In Pop" Interview