Daria offers private lessons for drum set, voice, clarinet, saxophone and percussion to musicians of all ages.
For more information, contact her at teach@drumdariajohnson.com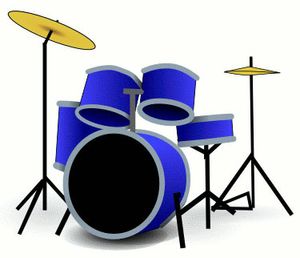 Daria Johnson earned a degree in music from Berklee College of Music. She plays professionally in the Bay Area. Currently Daria is the drummer for Eoin Harrington, Sean Leahy, Vudustu, Vortex Tribe and Four Year Bender.
She has toured nationally and internationally with London Street, Kofy Brown and Vortex Tribe. She has recorded with Eoin Harrington, London Street, Theresa Perez, Sean Leahy, Jon Mulvey, Vortex Tribe and Trevor Garrod. Daria has shared the stage with John Legend, Brandi Carlile, India Arie, Erykah Badu, Ozomatli and Angie Stone.