I am so excited that I am a part of this incredible show. If you haven't gotten your tickets yet, please DO!
Pamela Rose is a Bay Area treasure who put together a phenomenal show, with phenomenal musicians. Tammy Lynn Hall on piano, Ruth Davies on bass, Kristen Strom on horns, Shaunna Hall on guitar and myself on the drums. You HAVE to see this show.
Check out the website! www.bluesisawoman.com
The show has been receiving fantastic reviews. Please come and partake of the fun, knowledge, entertainment and BLUES!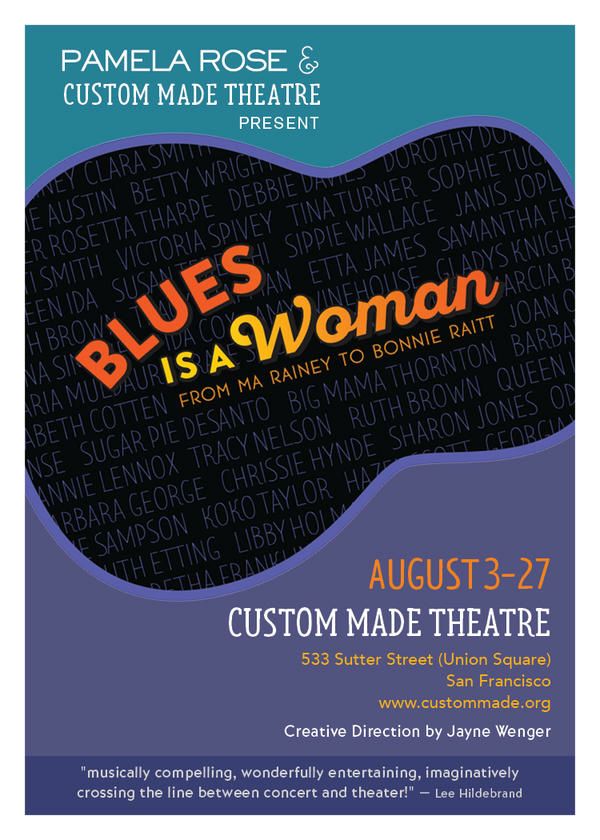 Tickets are going fast. Get yours now before they are all gone! www.custommade.org